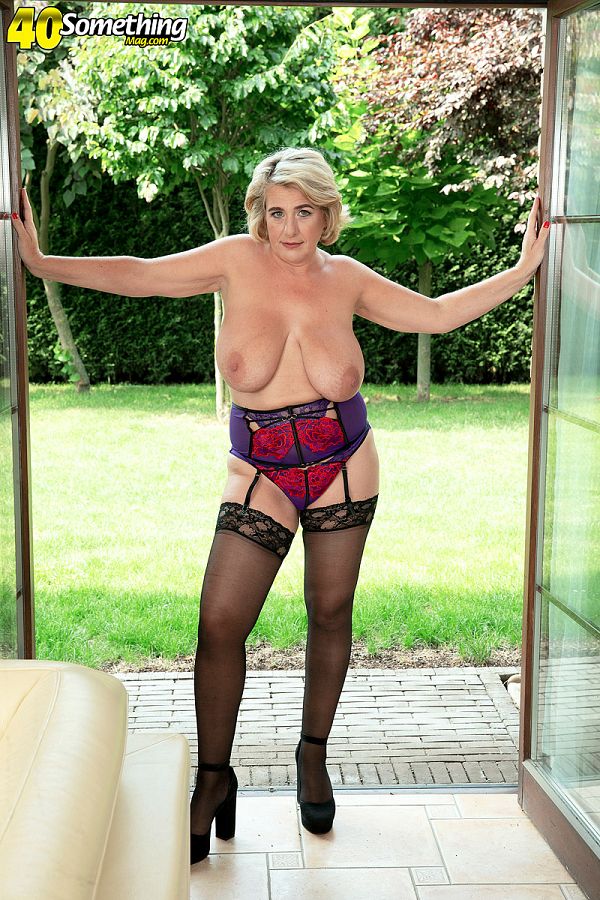 "I actually make cakes. Celebration cakes...like wedding cakes, birthday cakes," Camilla said.

But does she make creampies? Well, yes, she does. Actually, men make them in her pussy, as you'll see later this week when a lucky guy fucks her and leaves behind his load in her pussy. That's why she calls herself Camilla Creampie.

"There's plenty more left in me," Camilla said after the scene. "That was very intense."

Camilla is 46 years old. She's a British divorcee and mom who lives in Nottingham, England, home of Robin Hood. You know, Sherwood Forest and all that.

"I recently did a shoot for a private gentleman," Camilla said. "We went to a little woods near my house, and there was me, full glory, when a bunch of cyclists came past, and one of them had a little GoPro on his head, and I said, 'Hi,' with my boobs bouncing around everywhere!' And then he fell off his bike. I'm sure he watches his GoPro footage daily."

We're sure he does. Camilla has very big tits. In these photos, she's wearing a sexy bra and panties with stockings, a garter belt and fuck-me shoes. Camilla's fuck-me shoes come in handy.

"I haven't found much I don't like," she said when we asked her about her sexual likes and dislikes.

This is Camilla's week at 40SomethingMag.com: solo photos today, solo video tomorrow, hardcore photos Wednesday and hardcore video Thursday.

"I hope you all enjoy my content as much as I enjoyed making it," Camilla said. "All I can say is, happy wanking!"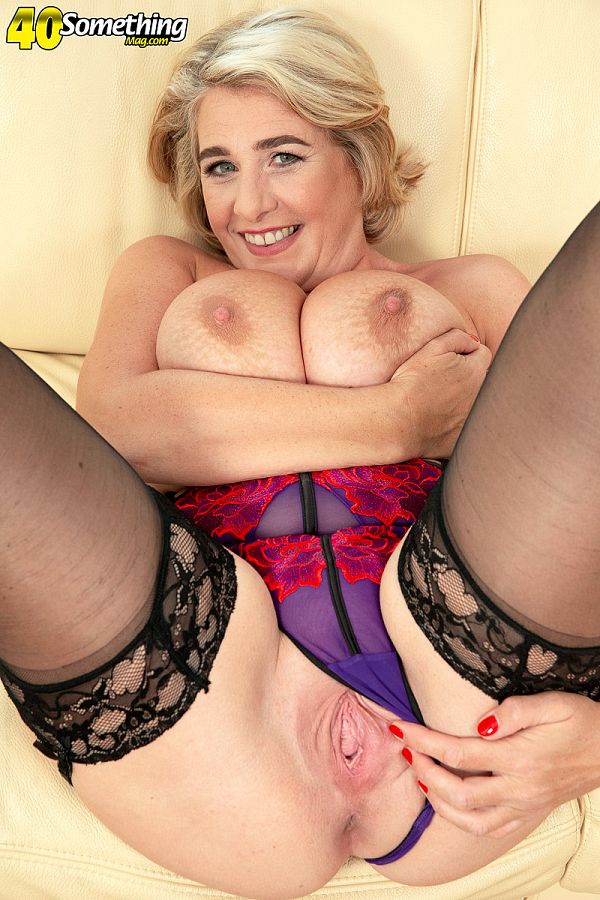 See More of Camilla at 40SOMETHINGMAG.COM!