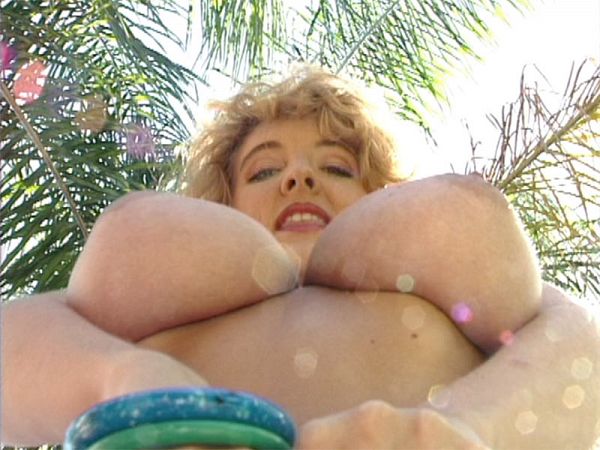 How many videos have you seen that has the model driving the photographer to the shooting location? Probably not many. This is a Classic video of girl-next-door Danni Ashe before she became the queen of the internet. John is sitting in the passenger seat and he's got his camera trained on Danni as she drives. They're in Palm Springs, California.

They stop for breakfast at a local diner. A fed model is a happy model. Then it's off to the house. Danni lifts up her green tank top and drives topless for a while. She undresses and oils her gorgeous body in the rest of the uncut video with original sound.

Nowadays, a lot of cameramen announce when they're about to shoot and say cut when they end a clip. Back then, many cameramen just kept the camera rolling even though it used up tape. The shots of Danni driving and eating breakfast might even stick in the mind more than her oiling her beautiful tits. Why is that? One reason is that we see a spectacular girl doing an everyday thing. Not that driving a car with her shirt pulled up over her tits is an everyday sight. It's the same reason why we remember the opening shot of Lorna Morgan in "Lorna Morgan In Algarve, Portugal" wearing her shorts and tight top walking to town before she bounces back to the villa and masturbates in her bedroom. We can relate to that kind of spectacular sight in everyday life.