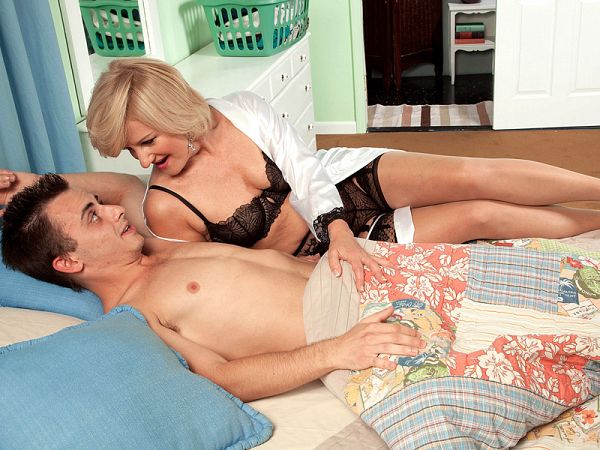 "When I came to the United States, I had never heard of the word MILF, and when I got divorced, I thought, 'Oh, what man will want me now?'" said Ellie Anderson, who was born in Poland and lives in Oregon. "But I have found out that many men want me."

Who wouldn't want a horny MILF with a pretty face and a sexy body, especially one who knows how to go after what she wants, as Elle does in this video.

"In Poland, the woman is supposed to be very subservient, and if she does the kind of things I like to do now, she would be looked upon as a whore," Ellie said. "I am happy to be in the United States!"

Here, she's happy to have Private Ivan in her mouth (he gives her a good face-fucking), then in her Euro cunt, and she's especially happy when Ivan blows his load inside her 55-year-old snatch. Only in America, eh?