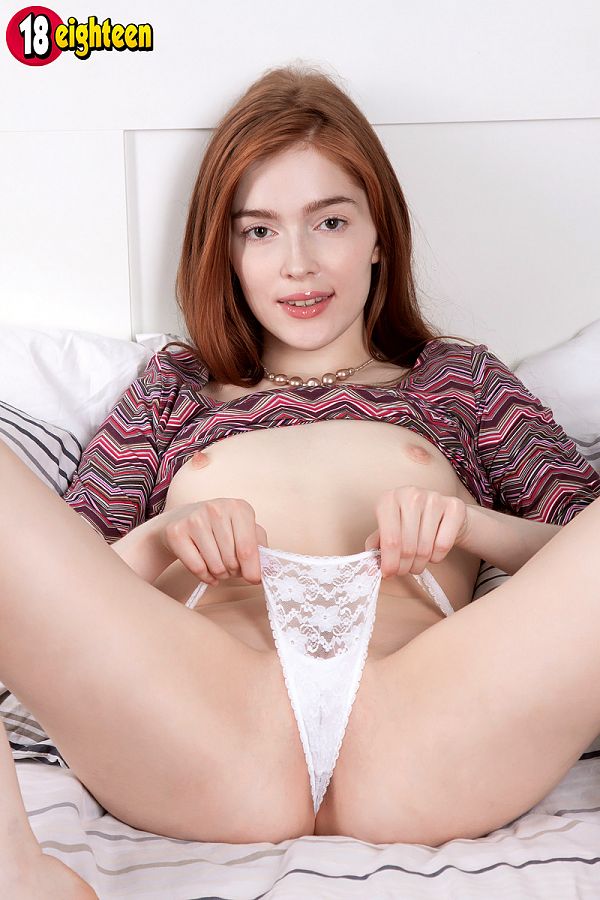 We can't get over how stunningly beautiful Jia is.
Her fresh, dewy face and pink lips lure you in. Her porcelain skin is flawless. Her shy expression leaves you wanting more. And then there's that long, natural, red hair mesmerizing you. And this is just Jia at a first glance. She's even more alluring once her clothes start to come off.

We know that Jia's a natural redhead.
And that's because she kindly left a strip of red hair on her pussy. "I love my red hair, and I don't think it's very common to see a girl with red pubes. I didn't want a full bush because my pussy is so nice that I think you should be able to see it. But I didn't want to be totally bald either. So that's why I shave my pubes into a landing strip."

What gets you the most compliments?
"My hair, of course. Besides that, the guys I've been with have told me I have a nice pussy. They tell me it smells and tastes good and it feels tight when they fuck me. I look at it in the mirror and agree that it's pretty and pink. It feels tight when I put a finger in, so I can imagine how it feels on their cock."