"I love my big butt," said beautiful and sexy Klaudia Kelly. Her ivory skin and blonde hair have a glow that attracts men like bees to flowers. "I love to see how guys act when they watch me."

Johnny is fixated on Klaudia's big, pale ass cheeks. Sticking his hard meat in that sweet hole between her cheeks and fucking it until he nuts is all he can think about.

Klaudia's sweet ass is filled with Johnny's dick and he pumps her well. With a mighty groan, he blasts his load inside her butt. After pulling out, Klaudia squeezes so his nut can leak out.

"The best part about being me is having the upper hand in getting what I want. I'll have sex on a date if the guy is fun and being himself, because sex is fun. I pay close attention to what a guy likes and I would hope he does the same for me. The harder his cock is, the more it means I turn him on."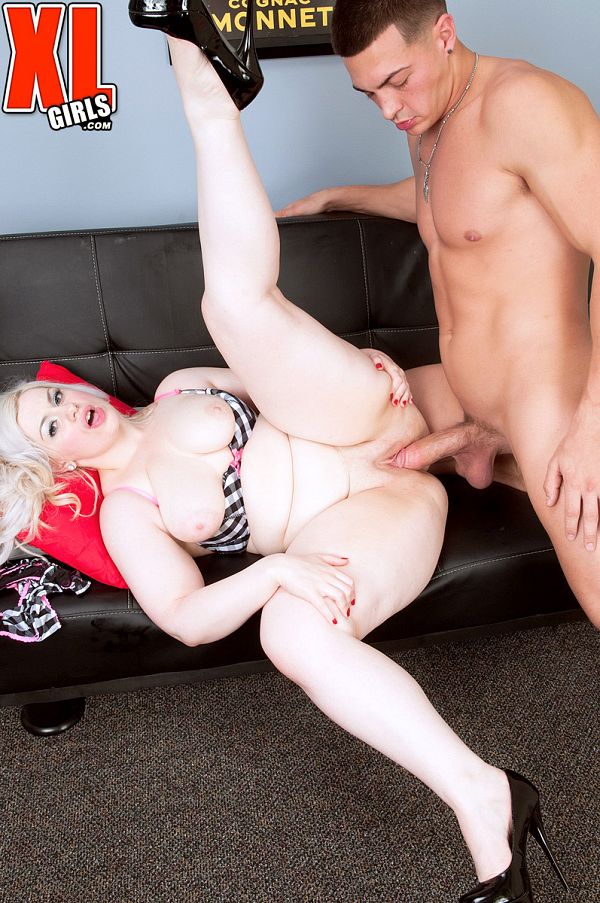 See More of Klaudia Kelly at XLGIRLS.COM!