"Nobody ever knows the color of my eyes," said Annabelle Rogers. For the record, they're blue. We gave Annabelle a SCORELAND tank-top but she may want to think about getting a tank-top that reads, "My eyes are up here" just to remind some people that she has pretty eyes.

"Growing up, I was always very confident, so I kinda always got attention from guys. I've never felt shamed because of my boobs. They've always made me feel very sexy and empowered and unique. I don't know if there was ever a time when I thought, 'Oh, I've got it.' I always thought I had it. Maybe in high school if I had to pick a particular time."

That confidence led Annabelle to pose in her birthday suit and more. She quickly became a favorite, for obvious reasons.

"When I was a senior in high school, I was voted biggest flirt, and some of my friends told me that in the girls' locker room, I was the one who was always known to be naked. Most girls would get dressed and try to hide themselves with a towel, but I was always walking around naked."

Annabelle has found her calling and breast-men are the happier for it.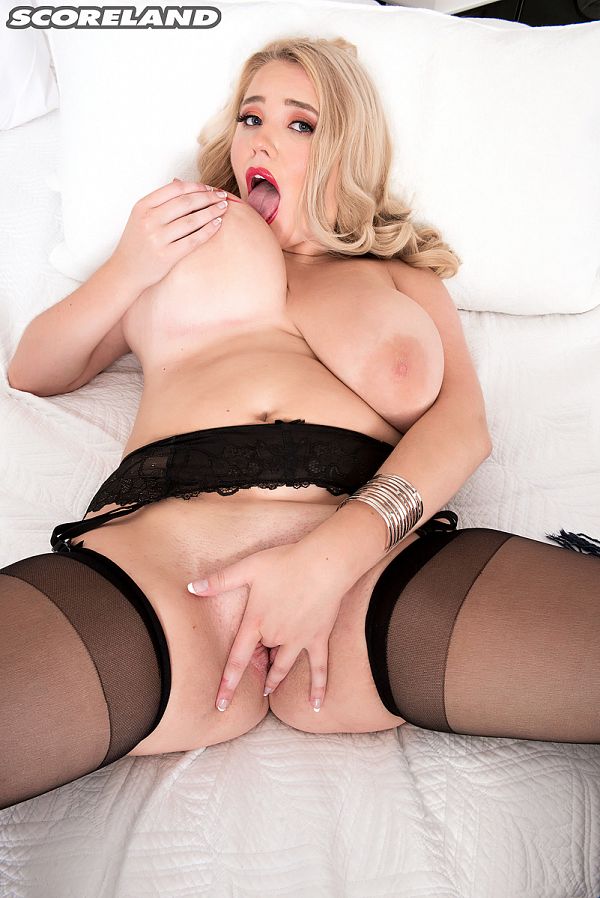 See More of Annabelle Rogers at SCORELAND.COM!