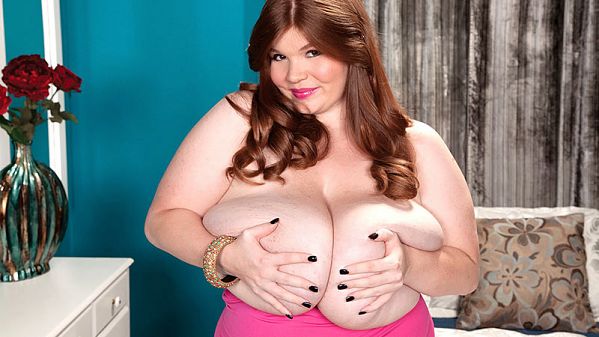 Anorei (pronounced Ah-Nor-Ray), wearing a tight, pink strapless dress, chats about her life growing up with massive titties, why she first got into modeling and how guys react to her when they first see her.

Anorei has massive 38P-cup breasts and squeezes them to squirt out her creamy mammary milk. She aims her nipples at a mirror, the better to see the nourishment spray out. Anorei undresses to total nudity and, lying on the bed, she fingers her luscious, pink pussy until she gets her cookies off.

Anorei's fantasy is "about being taken advantage of by another girl, usually a very tall, smaller-breasted girl, and having her spank me and treat me like her slut."