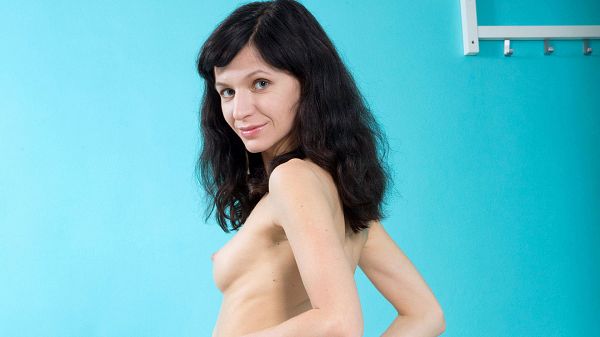 Let's get hairy again!

Aria, the eastern European you last saw in March, still has her wonderful bush, and that's not going to change any time soon. "It's abnormal to shave down there in Europe," she told us. "If I was dating a man and he took off his pants and he was hairless, I would think he was a cancer patient or something!

"I had my boyfriend take these pictures of me. He is a jealous person, so I didn't tell him that I'm sending them to you. If he finds out, he'll probably die from embarrassment! Imagine seeing your girlfriend's pussy online. I get a thrill out of the whole thing. Maybe I'm a bad girlfriend, but this is exciting for me."