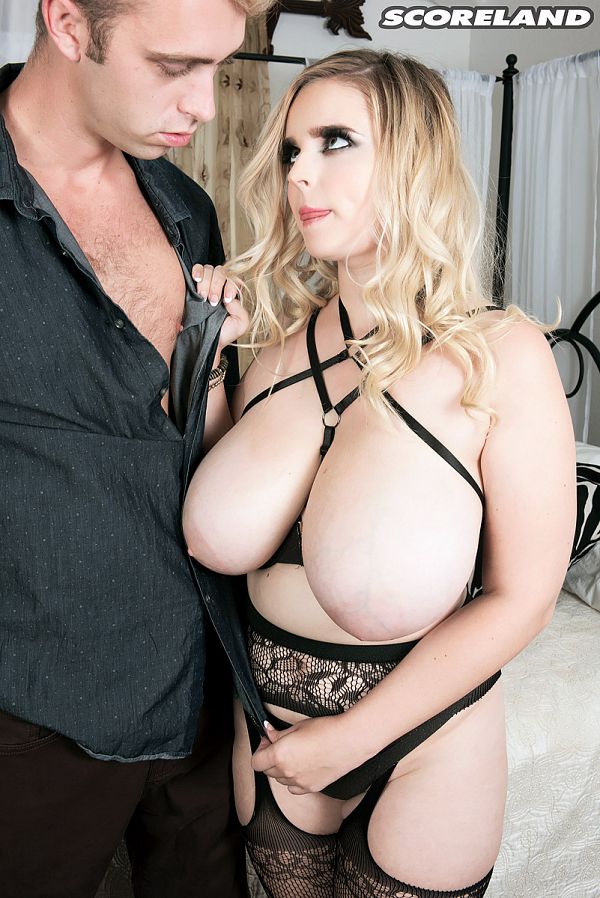 Codi Vore is a walking erotic wet dream, the girl guys dream about. She swapped her girl-next-door image for her Codi Vore XXX persona, becoming a totally tantalizing, teasing titillator.

In this scene, Codi wears exotic lingerie designed for sex and unleashes the full power of her sexual side. Her large boobs look even bigger. Her fuck partner Dustin has his hands full of the biggest and heaviest breasts he's ever seen, sucked and fucked.

Dustin licks and finger-bangs Codi's butt, something she talked about before it happened.

"I was asked if I would be comfortable doing any kind of anal play, and that would be maybe fingering or a rim job, and the thing is, I've never had a rim job before," said Codi.

"I feel like there have been several men who have told me, 'I'm going to give you a great rim job. You're going to love when I eat your ass,' and it's never happened. I've never had my asshole licked, so I'm actually pretty excited for that. I'm very sensitive around that area, and having it explored very lightly sounds so hot. I'm very excited."