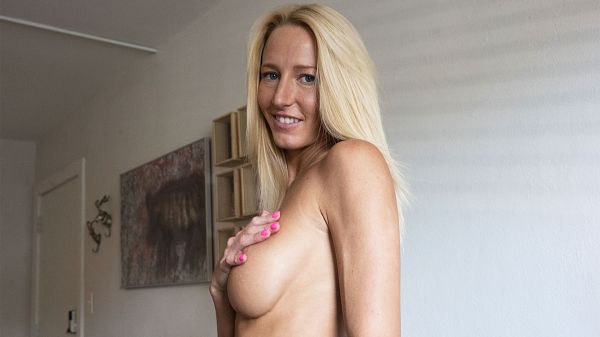 Occupation: Massage therapist; Age: 28; Born: February 2; Ht: 5'9"; Wt: 113 pounds; Bras: 34C; Panties: G-strings or thongs; Anal: Sure; BJs: Spit; Masturbate: I love doing it.

Even though Lexi is a licensed massage therapist, she prefers to spend most of her time on the beach. "I'm a beach bum at heart," she told us. "I also make and sell custom jewelry, give surf lessons and spend a lot of time chilling on the sand and reading." Lexi is a smart cookie. She has three college degrees!

"I'm delighted with where I am in life. I prioritize what makes me happy; whether that's going for long swims in the ocean or having anonymous sex with strangers in their cars. A boyfriend would just slow me down right now."

See More of Lexi Rainz at PORNMEGALOAD.COM!