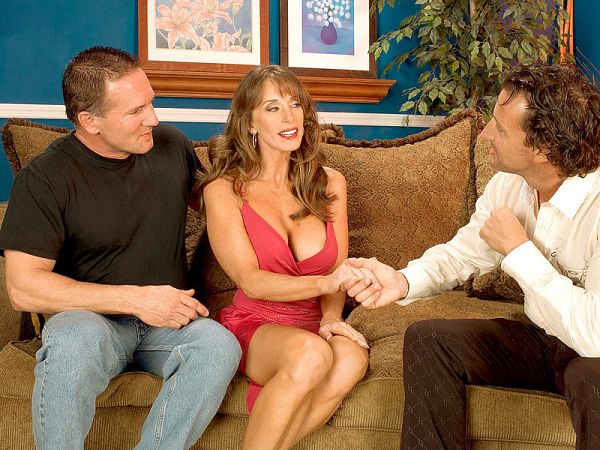 When you're married to a hot piece of ass like Bibette, you need to do the right thing. The problem is, Bibette's husband has definitely not done the right thing. It's Bibette's birthday, and...

"I kind of screwed up," he tells his buddy as they jog along the road. "I don't have anything planned yet."

Fortunately, what Bibette wants is not available in stores.

"She has a thing for you," Bibette's husband tells his buddy. "She always has. Don't you know that? How'd you like to fuck her? I know she'd love it."

Cut to Bibette's living room. She's wearing a tight, sexy pink dress that shows off her DD-cup tits.

"Baby, I got you a very special birthday present," hubby tells Bibette.

Before we know it, Bibette is sucking her birthday present then she's getting her pussy hammered by her birthday present, and she's having a grand old time. Because birthday's come only once a year. Bibette cums every day.