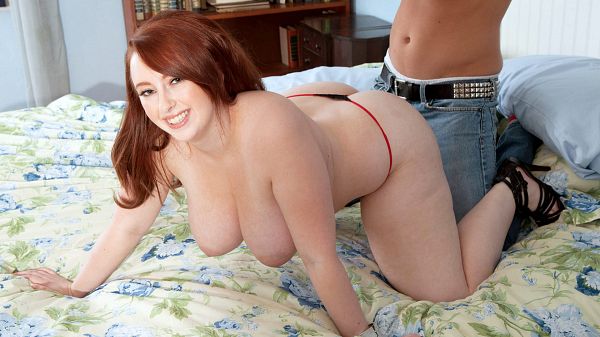 An outdoors-loving girl, Felicia Clover likes to hike and swim. Indoors, she's a natural at sex.

"I love sex, a hard pounding and oral," Felicia said. "About my body, I think guys love my tits a little more than they love my ass, but a lot of guys have told me that because my breasts are so big, they make my butt look just a little bit smaller. I want to say that I was not the bustiest girl in high school, even though everyone thinks I was. I really wasn't."

Felicia likes it hard. She's no waif. There's a lot of soft, creamy girl to squeeze and pound. Her body is perfect for porn fucking. She likes to be smashed, and porn studs are always up to that.

"I love my nipples to be played with and bitten really hard. Like, leave-a-mark-afterwards hard! I like missionary because the leverage is better for guys, I think. You know, in missionary with my legs in the air, and that way a guy can just pound me nice and hard. I love that."
See More of Felicia Clover at SCORELAND2.COM!