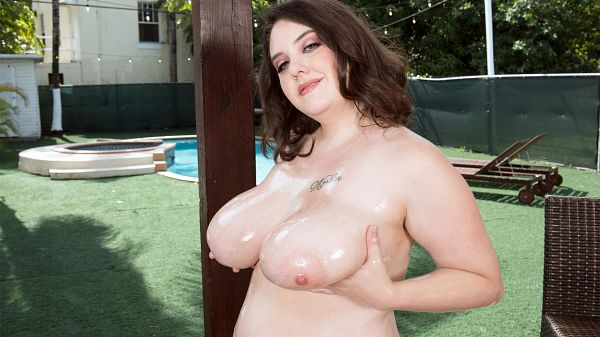 Nagini wants to get some sun. It's a nice day to lounge at the pool in her bikini. She wonders if the neighbors are home and if she should take off her swimsuit. She doesn't want them peeping at her. But then again, the thought of being secretly ogled turns her on a little, so the bikini comes off.

Nagini anoints her sexy body with suntan oil and decides to do what she wanted to do all along: play with her big tits and pink pussy. If her neighbors are watching, they can consider themselves lucky that today is Nagini's bikini day.

Nagini normally gets a lot of attention.

"Daily! All the time! I like it except for when I'm at work. Otherwise, I enjoy it. I definitely like when guys check out my breasts."

And Nagini says she's not into fetish play but...

"I can feed off my partner and go with anything. I'm up for just about anything, and if a guy wants to do something, within reason, of course, I'm willing to try it. I have a very open mind about things. I kind of feel that until you do something once, how do you know?"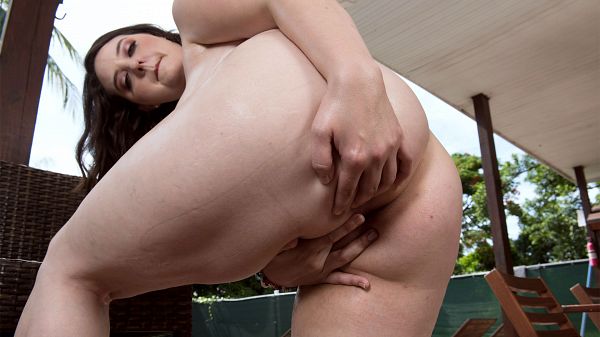 See More of Nagini at XLGIRLS.COM!