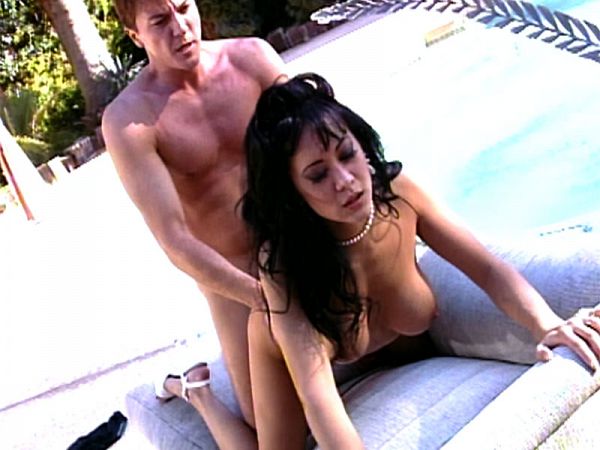 Asia Carrera started her porn career in 1993 and retired in 2003. She still maintains an active website. This poolside hardcore sex scene with Jonathan Morgan was filmed in 1996. Later that year, Asia, who's a member of MENSA, was one of the first porn stars to produce her own website. She was also well-known as a video-gamer using the name "Megabitchgoddess."

One of the all-time hottest and best-known porn stars of the 1990s, Asia was first a stripper. Her body during her porn years was incredibly sexy, as this video proves. She met adult video producer Bud Lee who cast her in his films, and married her as well. The marriage lasted eight years. Overall, Asia made over 250 adult videos and was a covergirl for numerous magazines.

A widowed mother of two, Asia wrote on her site about her co-star, "Jonathan Morgan is probably the most versatile guy, he's a great actor, good sex scenes, and he's fun to have on set, even if he does sabotage my acting by trying to make me laugh while they shoot my dialogue close-ups."