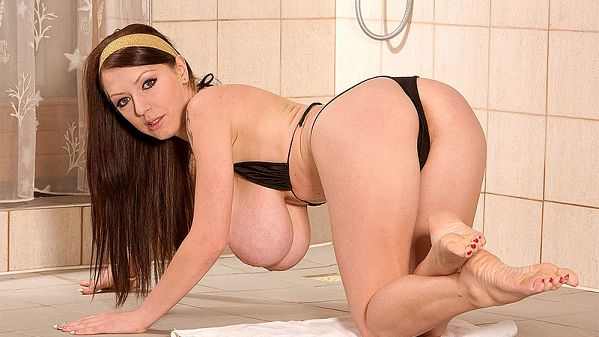 Before every photo shoot, Merilyn took a bath, and she had a shower afterwards. This bikini scene made that a part of the video.

Merilyn made toy play a part of many of her videos and her web cam shows. There isn't a toy made that she probably didn't try or at least know about.

"It does not get very hot in the Ukraine during summer but still more and more girls there wear such sexy bikinis," Merilyn said. "I would wear this bikini on a hot beach in The Bahamas!"