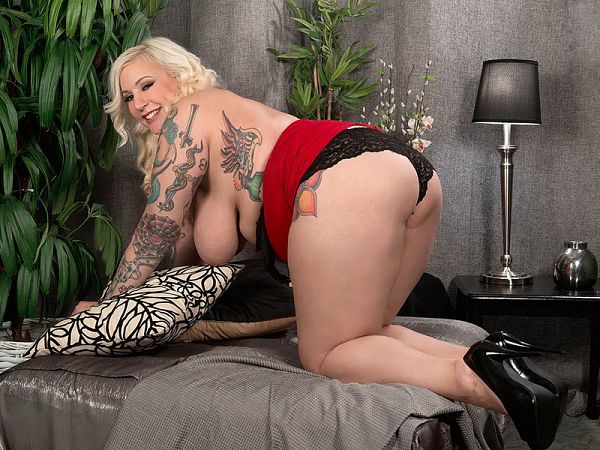 Jes Craven was spotted on Twitter by a titter-seeking TSG model rep and they connected. In the first part of this introductory video, Jes tells us a bit about her background and talks tits. How to handle them and what she likes done to them, like massaging. Nothing that leaves a bite mark.

Jes is very happy, giggly and bubbly, a lot of fun to hang with. Her most-fun job was dancing at Scott Wood's Solid Gold.

"I look like a bad girl but I'm pretty nice, I think," says Jes. Our director mentions to Jes that girls can legally go topless in New York City.

After the tit-chat, Jes gets comfy, naked and shows off every inch, fingering her pierced pussy and rubbing her nipples.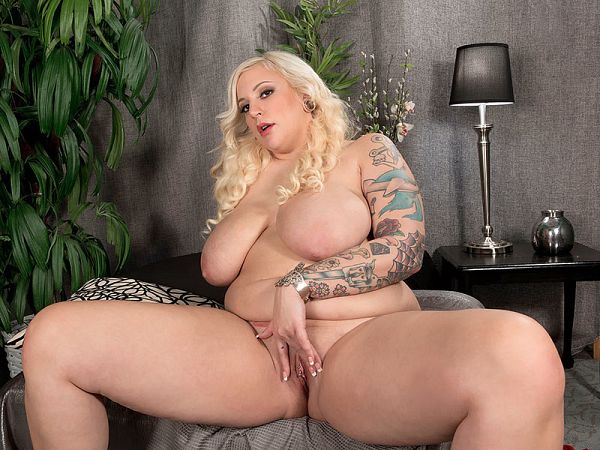 See More of Jes Craven at XLGIRLS.COM!