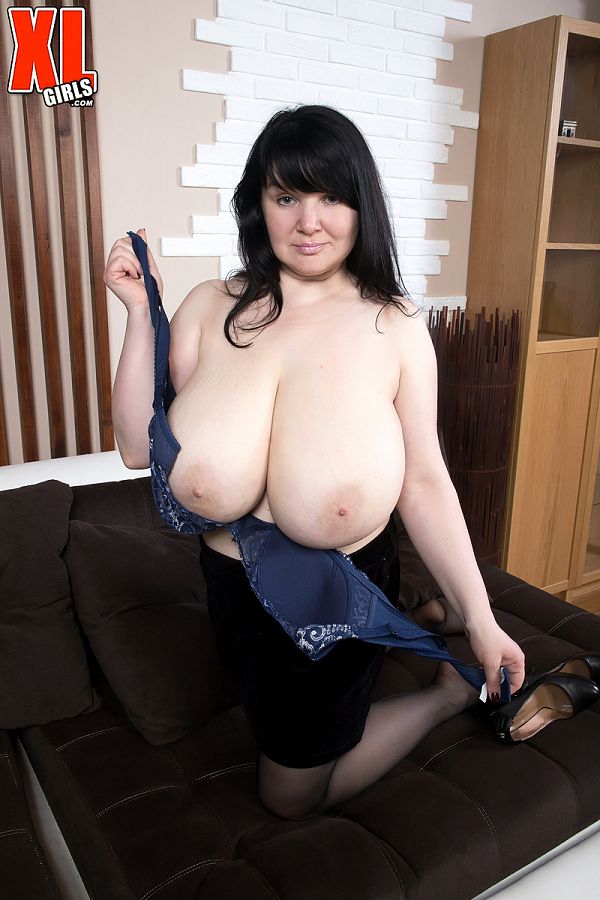 Eva Berg admits that she never thought that she'd be topless and playing with her huge tits in front of a camera. "I had no thoughts or fantasies about modeling this way," said Eva who spills out of her 85JJ-cup bra (38H in USA size). No one suggested she model. It was entirely her idea.

"It takes me a little time to remove my clothes on-camera because I wasn't used to the idea. The photographer was very helpful in giving me ideas about what I should do with my breasts once I undressed, like swinging them or getting on my knees so they hang. I did not know a thing about what to do. I had looked at XL Girls before this but when we were making the shootings, I felt very shy until I was used to it."

Eva is not sure what she wants to do next. She could treat this as an experience and a lark or she could keep moving forward.