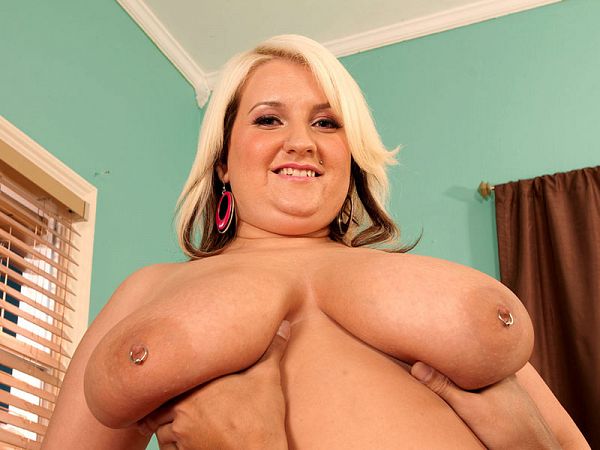 Porsche Dali is a friendly--real friendly--girl from Missouri, the blow-me state. Porsche is out to cram in as much action as she can. She's psyched up like an athlete, except the sport is busty banging.

Porsche grew up in a strict home. Now she is busting out because that's what happens when you tell chicks "No."

"I'm multi-orgasmic," says Porsche. "I love having multiple orgasms. I am sexually satisfied the most when I am put on all fours and my G-Spot is hit over and over again.

"If I need more, I will finger or vibrate myself. I like to study a man's dick when he is about to cum. I'll cup my tits and squeeze them together and sometimes I'll stick my tongue out as long as I can. I love to see his hot, sticky junk shoot out like a hose over my big tits or my face. I like a man who can generate a big amount of stuff."