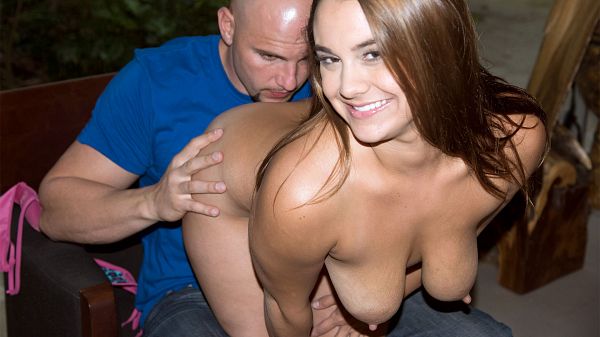 Guys, meet Marie. She's cute, smart and horny. "I graduated high school in the top 25% of my class," she told us. "I really enjoyed high school. I competed on a cheer squad with all of my best friends. We were really tight. I even fucked a couple of the girls. I've had two threesomes, too. Of course it was with two girls. I think I'd be overwhelmed by taking two cocks at the same time!

"My favorite part of my body is my ass. Guys are obsessed with it. They like smacking my butt and watching it jiggle. They even love licking it! And I know that it's weird, but I like when a guy cums on my cheeks and rubs it in with his dick. It's filthy!

"I'm currently studying to get my B.A. in business management. I love my classes. I've got some really hot professors, too. I just adore older men."