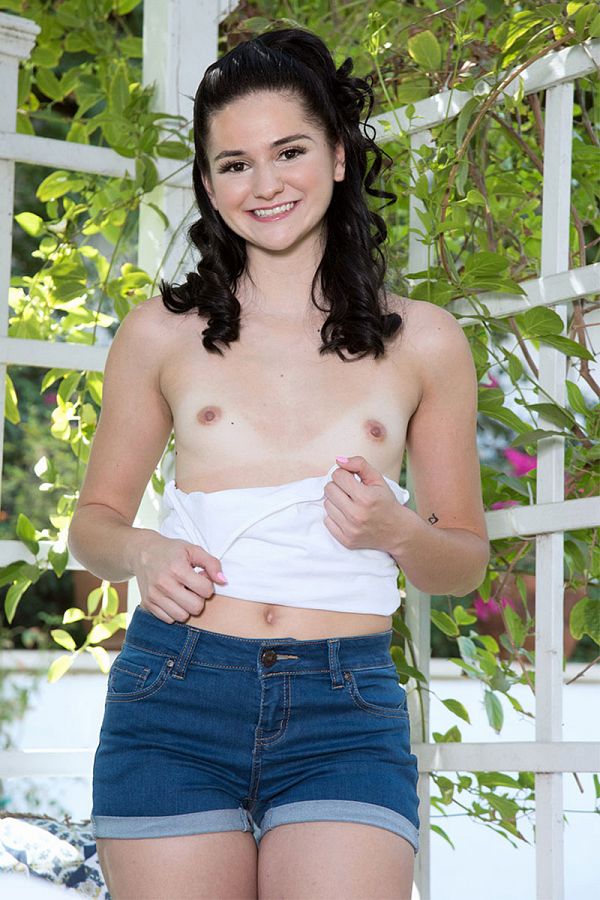 Violet is turning into a young woman.
Only last year she was barely five feet tall, rail thin and still playing with dolls. Seemingly overnight she grew taller and curvier, and her interests shifted from dolls to boys. She hasn't completely stopped playing with toys, but now she prefers the kind that vibrate and make her pussy cum. "I was a late bloomer. While all the girls around me were experimenting with sex and growing boobs and butts, I was still in my own little world. And then I just started to get horny. Suddenly I was obsessed with boys and cocks. I caught up, except my boobs haven't got the memo [Laughs]."

Do you wish you had bigger boobs?
"I guess it would be nice, but I don't think about it too much. Although my boobs haven't grown much, my ass sure has! I had to buy all new underwear and jeans because my booty got too big for them. Other girls might have boobs, but I've got the butt. It's my favorite feature on myself and I like to dress to show it off in tiny shorts, tight pants and really short skirts."