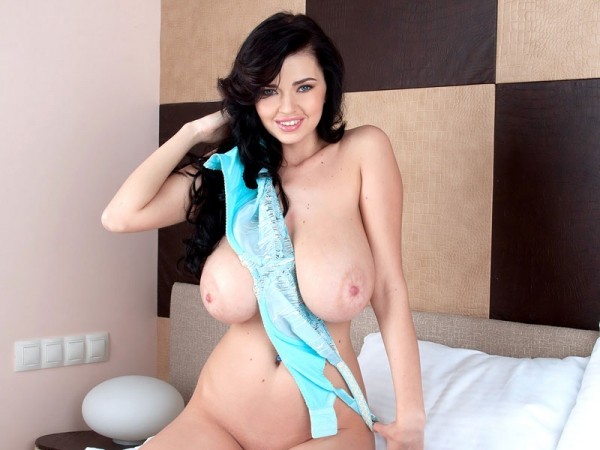 "I love it when a boyfriend licks and plays with my tits," says Sha, a fashion model and TV celebrity who's now added nude modeling to her repertoire. "I don't masturbate. I have boyfriends for that. I am a passive girl in bed. I like a boyfriend to take control of everything and guide me in bed. I like foreplay-dirty talking and having my neck, stomach and pussy kissed. I've never been with a girl but I admire the beauty of the female body. Many models have inspired me to become a model."

From the top of her head to the tips of her toes, everything about this brunette university graduate is gorgeous.
See More of Sha Rizel at SHARIZELVIDEOS.COM!