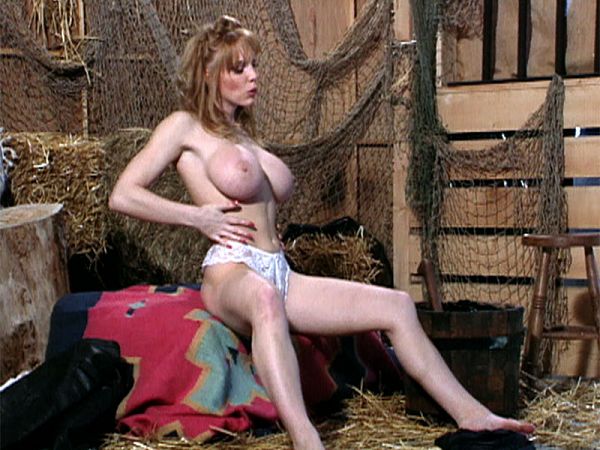 A slim, pretty girl from Pennsylvania, Nicole Tyler was a popular girl on the feature dancing circuit and with her peers. She had a girl-next-door appearance and personality on and off the stage. During a time when big-boobed dancers created stage names that referenced tits (Jessica Juggs, Ashley Bust), Nicole's name could have been pulled from a telephone book.

Nicole was one of an army of American exotic dancers who were photographed at the SCORE studio in London during the Big '90s. Nicole's first SCORE shoots were in the spring of 1995 when she was 21. She returned in June of 1996.

Nicole sailed on two Boob Cruises. Her first was the 1997 Cruise and again the following year in 1998. The '98 Cruise had the most SCORE Girls of the five sailings, an astonishing 24 models.

This is Nicole's first video. It begins with Nicole running on the roof of the studio. (Unfortunately, she was fully dressed.) Changing into an all-black leather cowgirl outfit, Nicole did her sexy show in the studio's barn set. The full-body camera framing mixed with close-ups and different angles, and Nicole's erotic moves, keep the video flowing.