How many MILFs does it take to change a light bulb?

In this case, Carrie Ann, a 47-year-old mom from Kentucky, doesn't really need Sean to change her lightbulb. She's perfectly capable of doing it herself. Besides, there's nothing wrong with the lights. She just needed an excuse to lure him to her place.

Now, if you ask us, a woman like Carrie Ann doesn't have to make up reasons to get a guy to her place, even if he is almost young enough to be her son. All she'd have to say to us is, "Come over, I'm horny," and we'd be there in an instant. But, hey, this is porn. Things happen. In these photos of Carrie Ann's first on-camera fuck, here's what happens: She sucks his cock and balls. She fucks his cock every which way. And then she swallows his load.

Carrie Ann is petite and sexy. She has been a nurse, which doesn't surprise us since so many of our MILFs are or used to be nurses. Guess they know how to take care of a man.

Favorite TV show: America's Got Talent.

Favorite movie: The Bourne Identity.

Dream car: Any car that has air conditioning.

So the lady has a sense of humor, too. We're in love.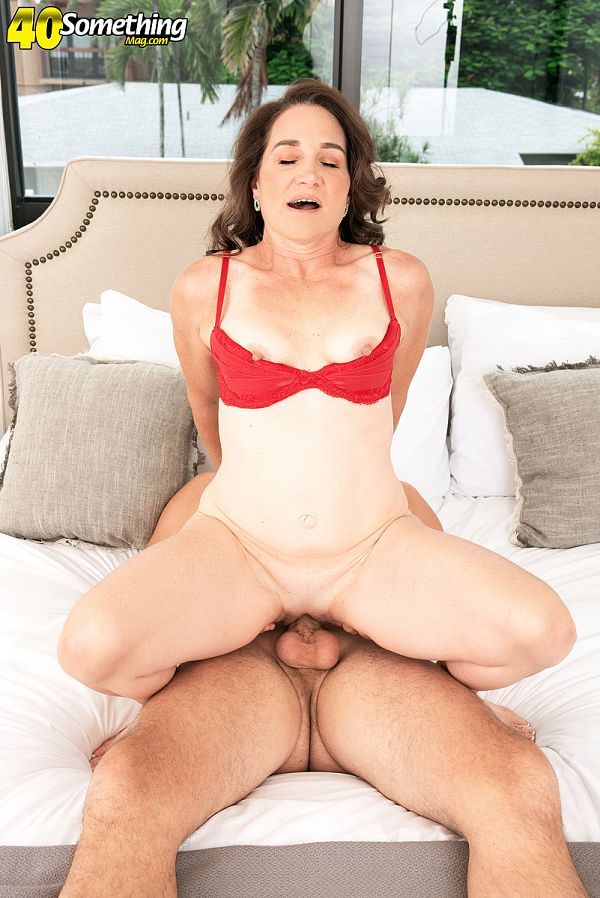 See More of Carrie Anne at 40SOMETHINGMAG.COM!