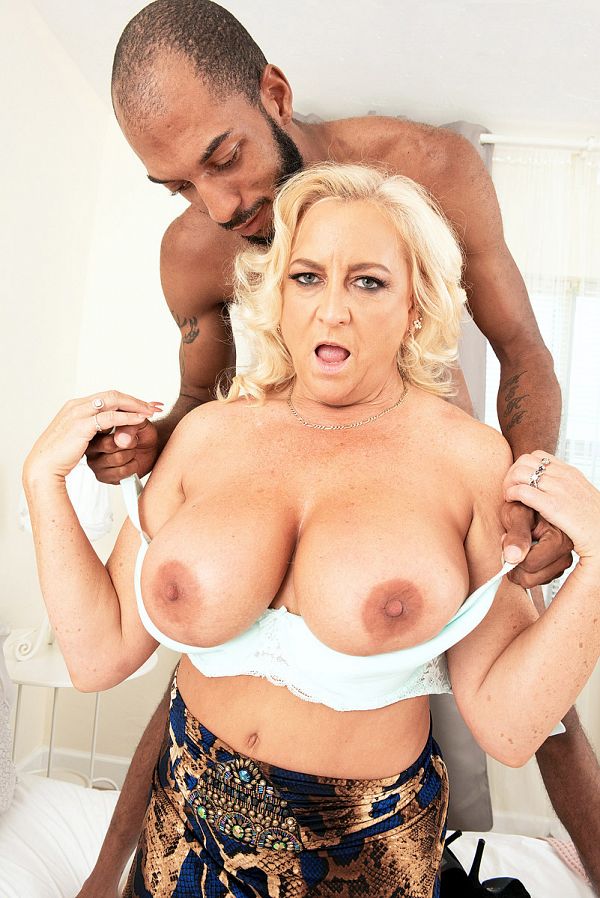 Charli Adams sneaks into the bedroom where her son's best friend is sleeping and likes what she sees. The guy is tenting some serious morning wood, and she can't resist. She peeks under the covers and just about gasps. This guy has a big, black cock, maybe the biggest she's ever seen.

"Mrs. Adams, what are you doing?" John says, waking up, startled. After all, it's not every day that you wake up and find your best friend's big-titted mom looking at your cock. And he's only 23 years old.

"I just wanted to take a peek," she explains.

"I'm your son's best friend," he protests. Weakly.

"I know. He's not going to know. He's already gone to work."

"And your husband?"

"He's gone. He's not going to be back for a couple of days."

"I don't think we should be doing this," John says. "What if somebody comes home?

"Nobody's going to come home."

At this point, there's no resisting. Charli's tits are out. Her hand is around his cock. His cock is hard. Charli's husband and son could walk in right then and they'd still fuck.

But they're all alone, and Charli gives him the blow job of his life before treating him to some fine MILF pussy.

Charli is 56. She says her family would be very surprised to see her here but her friends and acquaintances "not so much." By acquaintances, she means the people she swings with. Yep, this former Mormon (who was once married to a guy who wouldn't even eat her pussy, is now a swinger who has been fucked by five different guys in the same night) is a swinger. She found out about us while cam modeling. That's another thing her ex-husband would've flipped out over.

"I had several followers suggest that I do more than what I was doing," Charli said. "And my husband, who had heard of you guys, said, 'You really need to do this.'"

Charli also said, "I initiate sex more often than not."

Which makes this scene very true-to-life.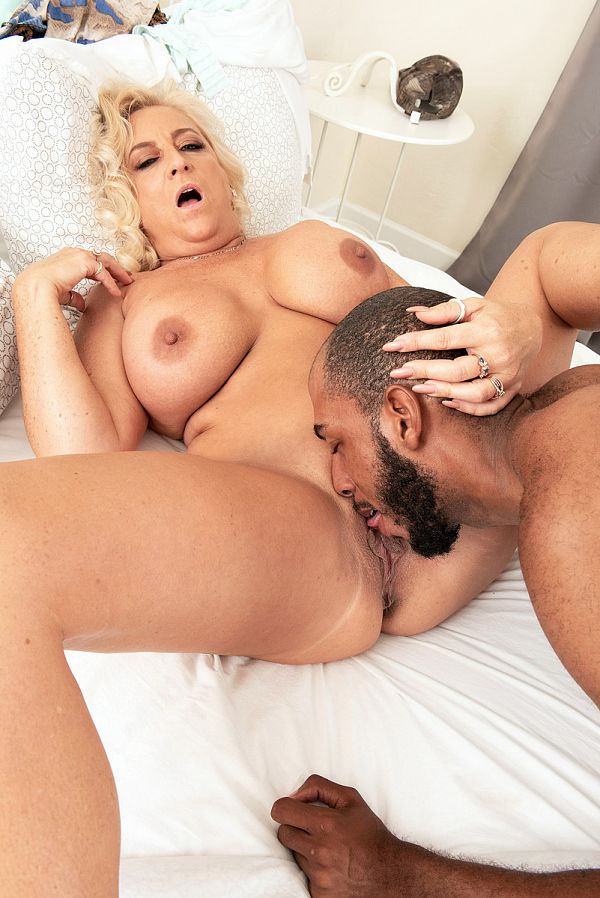 See More of Charli Adams at 50PLUSMILFS.COM!