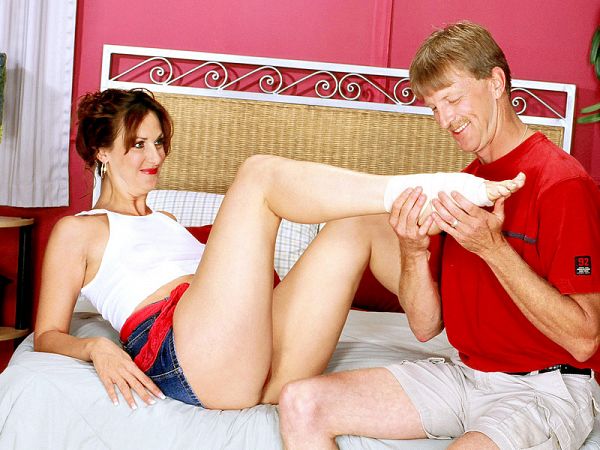 She had been sitting in the bleachers for months, trying to watch her son's soccer games, even though her eyes kept wandering to the coach. They weren't wandering to Coach's faces. They were wandering to the bulge in his pants.

"He looked like he was hung like a horse, and I really wanted to find out," 40-year-old divorcee Charlie said. So, one day, she took action.

What did she do? She faked an injury in order to get into Coach's pants. Here, she gives Coach a sloppy BJ and, after fucking him in several positions, takes his load on her face.

So, to make a long story short, Charlie got her cock, Coach got Charlie's pussy and Charlie's son is now the starting midfielder even though he can't play worth a lick.

Good thing his mom is good at licking.