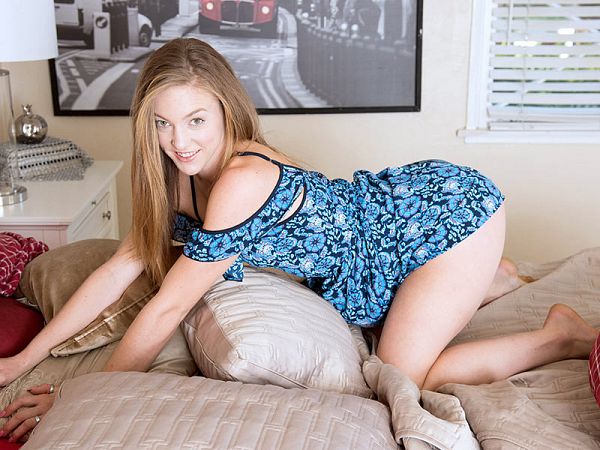 Luna is a freak. She worked for the circus. But beautiful Luna is anything but a circus freak.

"The most-fun job I've ever had was performing in a circus company. I traveled to music festivals and performed aerial skills and acrobatics. That's when I discovered my love of performing in front of a crowd. I've always been horny, so I figured I'd try shooting some porn to see if it gives me the same thrill as the circus. Guess what! It's even better!"

Luna is enrolled in college. She's hoping to get a degree in environmental science. She can stand on her head, wants to try skydiving sometime soon, and she likes dressing coservatively when she goes out.

"I dress so people don't expect me to be a freak. But when they get to know me, I blow their minds. My kinkiest sexual encounter was when I was still a teen. My partner tied me up in front of our friends and fucked me at a party."
See More of Luna Light at NAUGHTYMAG.COM!