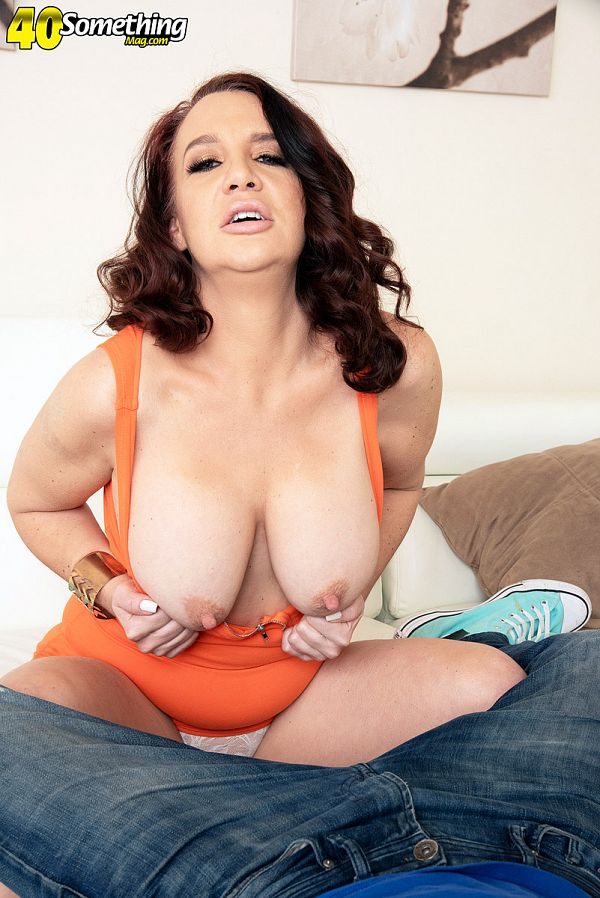 Now it's time for 46-year-old Cora Comfort to break her hardcore cherry. Her on-camera hardcore cherry, of course. Cora fucks a lot, but this is the first time she's fucking on-camera. She does it very well, sucking dick P.O.V.-style while maintaining eye contact with the camera, taking the big dick deep inside her tight, experienced pussy and opening wide for a load of cum.

We asked Cora to tell us about her wildest sexual experience, and she said, "I've had so many various erotic things happen to me. I just try to be open and enjoy them to the fullest."

She enjoys Logan's cock to the fullest.

Cora is very happy to be here. She's proud to be here, so proud that she told a lot of people she knows about it. "I think a lot of people were blown away when I told them," she said. "I kinda bragged about it because there's just no shame in my game."

Not should there be. Cora looks great, fucks great, looks great doing it. Welcome to the club, Cora.
See More of Cora Comfort at 40SOMETHINGMAG.COM!