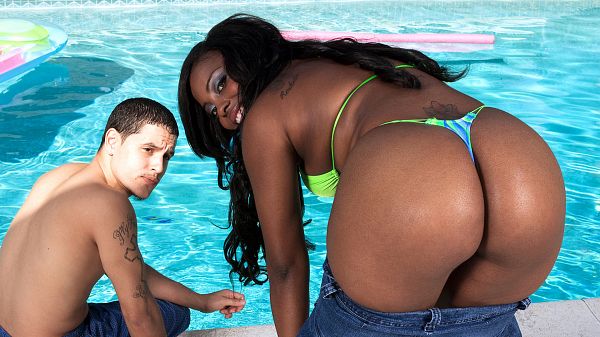 "I like a man who's smooth and assertive," Pleasure Mia said. "I need my dude to come correct."

Well, with a name like Commando, you already know our boy is more than equipped to make sure that Mia cums correct. But, he's smooth, too. As Mia makes her way to lay out on the pool deck, Commando quickly hops out of the pool and makes his way over to her. He kindly offers to massage baby oil into body and booty and, of course, Mia can't turn him down.

Eventually, Mia suggests that they need to finish this inside. And that's where the slip-'n'-slide fun really begins.

"Let's go inside so I can ride this dick," she says lustily.

She hops on top of a couch and pops her chocolate coochie on Commando's magic stick.

"Fuck me," she pants with every thrust. "Fuck me! I'm gonna cum."

That's just the first nut that Mia is gonna bust here, though. Commando turns Mia around and beasts on her pussy doggy style.

"Oh, fuck!" she screams again. "I'm gonna cum!"

Commando can't hold off his jizz either now, and he shoots a heavy load all over her ass.

Neither one of these two had a problem cumming correct.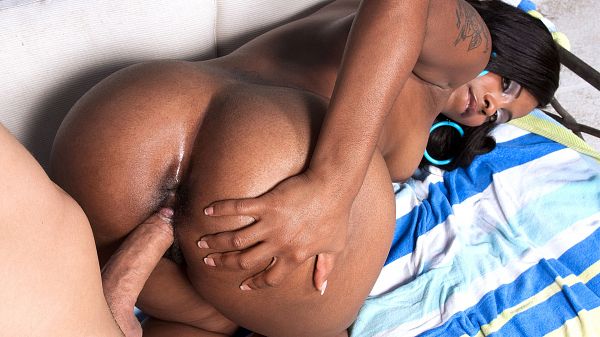 See More of Pleasure Mia at PORNMEGALOAD.COM!