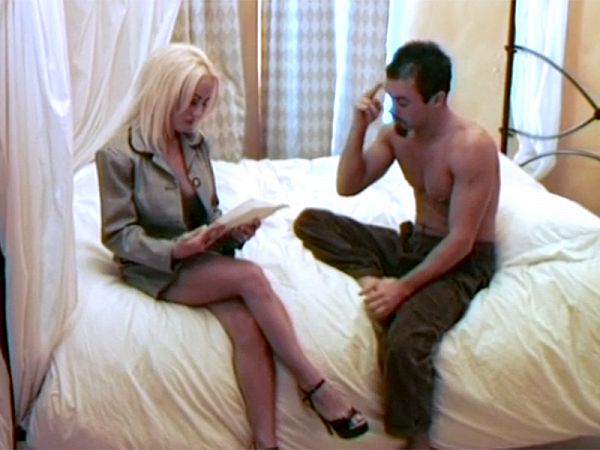 This is an uncut video of the only scene Davia Ardell shot for SCORE. The plot has to do with Davia applying for a role in a porn video. There's some small talk with Sean Rider in the beginning when Davia shows up at the Hollywood house where the shoot is taking place.

A true bimbo fuck-toy of a girl, barely five feet tall with a doll-like appearance, a voracious sexual appetite and big, silicone tits, Las Vegas stripper Davia began doing porn in 1995 when she was 20. This scene was filmed in 1997 and by that time, Davia was known as an anal queen. Sean has a time trying to wedge his cock into Davia's tiny butthole but they get the job done.

Davia was dancing in a club when she met porn star Danyel Cheeks, a girl who also had that sexy blonde bimbo look. They became friends and that was how Davia got into porn. Danyel retired in 1996. Davia quit porn in 1998 to concentrate on stripping. She returned to the hardcore scene in 2000.