Hitomi and Lily Madison get it on in a fetish-style pairing. It's Lily who's the whispery mistress and Hitomi the slave. They're both slaves to their mutual lust for each other.

Her legs clad in shiny black PVC boots and holding a pink BDSM toy resembling a feminine version of a cat o' nine tails, Lily calls the shots and compliant Hitomi doesn't resist for a second. Lily has her on a leash as another reminder of who the boss is.

Getting her big tits and little butt whipped makes Hitomi moan and cry out and Lily enjoys every second of their pain and pleasure game, knowing she is Hitomi's owner. Each girl had to travel a long distance from home for this kinky, little game and they make every second count.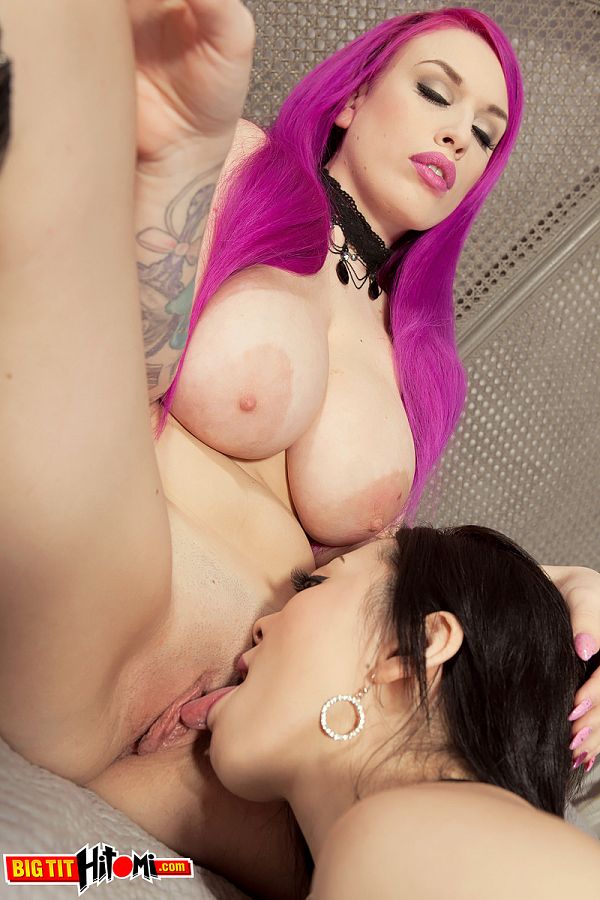 See More of Lily Madison at BIGTITHITOMI.COM!