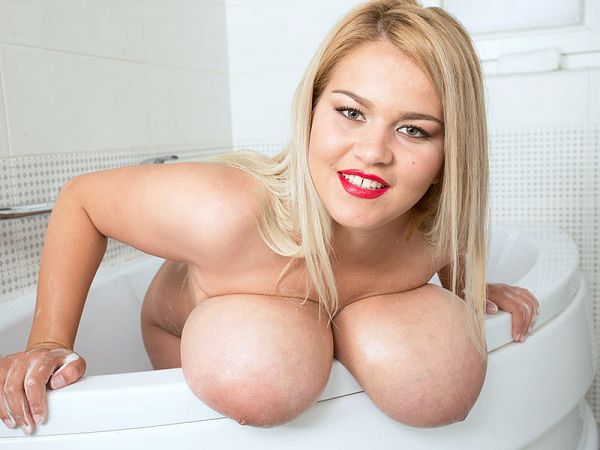 The bathroom is tiny. There's hardly enough room for Erin Star's big tits, but if you squeeze in, the two of you should be a perfect fit.

When you talk to Erin, you are also talking to her sister Helen, whether Helen is actually with Erin or not. They have sibling telepathy.

"We don't like tight clothes," said Erin when we talked to her during the On Location North Coast shoot. "Nothing that shows off too much. We like loose clothes."

What they really like is to be bare-ass naked as often as possible.

Helen tends to complete Erin's sentences and vice versa.

"Everybody looks at our boobs," Helen said.

"Like they are shocked!" completed Erin. "Women and men admire us. We can't go anywhere without getting attention, even when we wear loose clothes."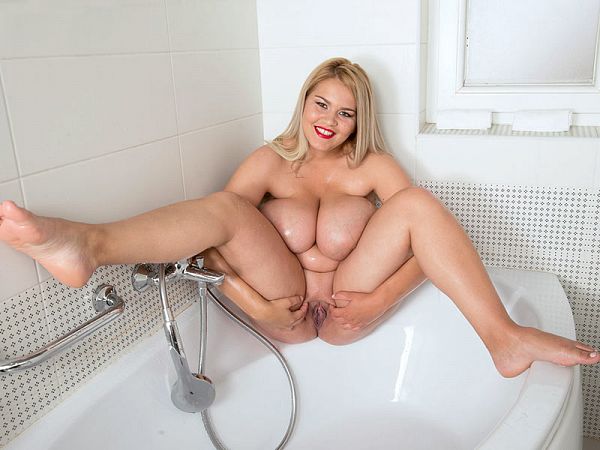 See More of Erin Star at XLGIRLS.COM!