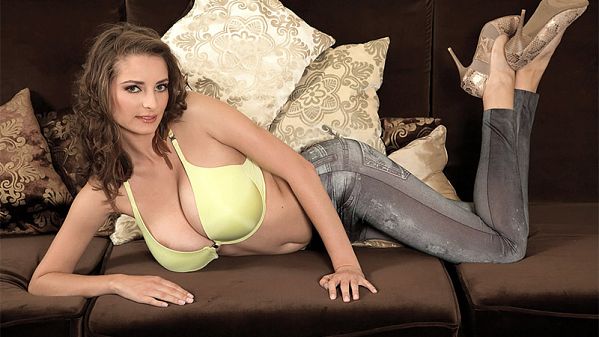 Estelle Taylor was recommended by a Romanian makeup artist we hired. She thought that Estelle had the right body and boobs for SCORE. These makeup stylists know their stuff.

Estelle studied ballet when she was younger and has the lithe figure of a dancer. Then her breasts kept growing, and that's something that ballet dancers don't have.

Our preference is to see nude dancing (nude ballet is okay, too), so that's what beautiful Estelle does in this video that matches her photo set. And she's got some oil to shine up her 32DD-cups, too. Bravo. Excellent interpretative dancing. Romania's got talent.