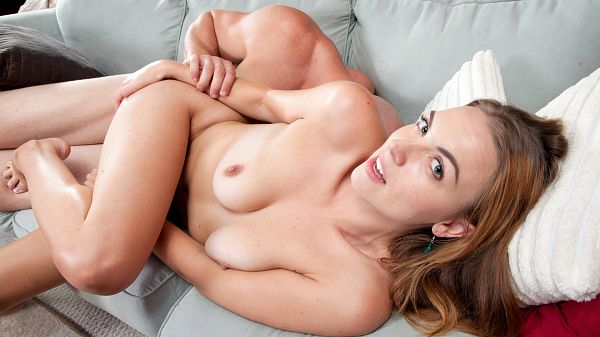 Our camera guy asked Cosima what excited her most about her first boy-girl scene ever. She replied, "Thinking about getting fucked. And his big cock." That's the answer we were looking for!

Cosima is 5'8" tall and weighs 147 pounds. Her tits are her favorite attributes on her body, and her favorite position is doggie-style.

You can tell that she's nervous about her first scene by her mannerisms and the way she awkwardly takes off the stud's pants. That doesn't last long, though. As soon as his cock is out, she's on it, slurping and sucking like a shopvac. It's one of the most impressive first-time showings we've ever seen!