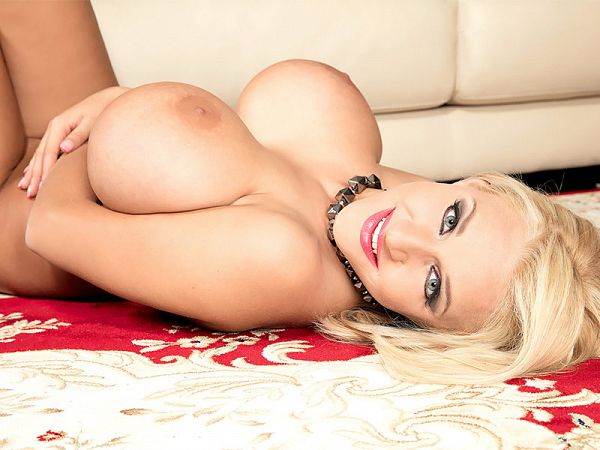 Dolly Fox won 2016 SCORE Newcomer of the Year and 2017 Model of the Year. She lit up the readers and web members with her prime body, big jugs and pretty face plus her magnetic, charismatic personality. Dolly campaigned aggressively on the Web to attract voters and her pursuit paid off.

"Modeling, sex and shopping" are Dolly's top three interests. "I like to keep a positive attitude and view of life," she said. "I workout hard and eat properly to keep my body in shape, and the more compliments I get, the more I know I'm doing the right thing."

Dolly was a huge fan of SCORE before she decided to model. She has an encyclopedic memory when it comes to big-bust stars and has a long list of SCORE Girls who are role models or inspirations. One of her goals was to meet some of them. On trips to the USA, she did that, meeting Sheridan Love, Kayla Kleevage and many others.