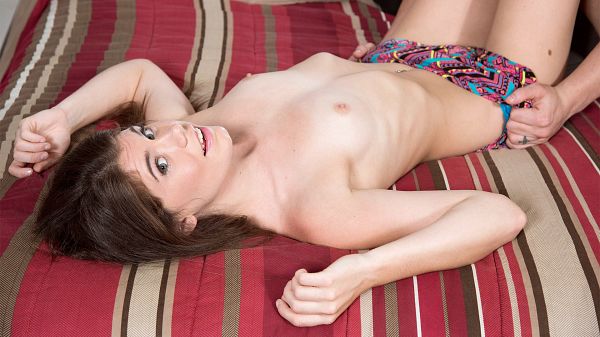 "I was the weird awkward girl in high school," Lexy told us. "I had a purity ring that I wore every day. That was rare in Detroit. But my boyfriend begged and begged to sleep with me, and I eventually gave in and had sex. He was the only guy I ever thought I'd be with. I didn't even flirt with anybody else."

Maybe Lexy's high school years could have been better if she let the guys on the football team fuck her tight pussy and cum on her cute face. That's what she let the guy in this video do to her, and he seems to like her just fine.

Lexy dropped her good-girl act when she got to college. "My first month at school I went to a frat party that later turned into an orgy. Guys were fucking girls, girls were fucking girls. It was crazy. I had another chick licking my asshole as a guy was thrusting into my pussy. It was absolutely insane." We asked Lexy if that party is where she learned to love butthole pleasures. "I'm still not totally sold on anal. It hurts! But when I'm super-horny, it feels incredible. I just have to be in the right mood."
See More of Lexy Lotus at NAUGHTYMAG.COM!