Christy Marks gets the warm oil treatment from Terry and her Big Boob Paradise friends Lorna, Angela, Gianna and Terry...all those soft female hands on Christy's nubile frame and supple naturals. She is going nuts from the pleasure of their company.

Wrote SCORE editor Dave who witnessed this breast-packed event at ringside, "These girls are very comfortable being naked, and in the Bahamas, people don't wear a whole lot of clothing, anyway. The girls were always walking around the house naked, tits flopping all over the place, asses just begging to be slapped. And whenever one of the girls dropped something on the floor...well, you know what I mean."

At the time, Christy was still a hardcore virgin, as was Angela and, of course, Lorna never did hardcore during her modeling career. Terry was doing boy-girl in Prague and Gianna was already a wild woman in the US porn arena. A month later, Christy followed in Terry's footsteps and did the first of many XXX scenes...superbly.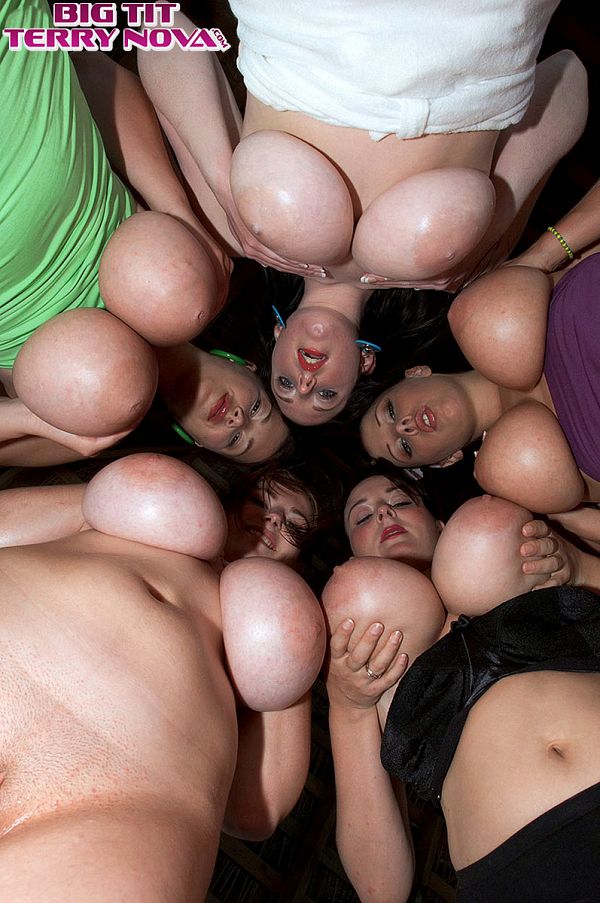 See More of Terry Nova at BIGTITTERRYNOVA.COM!