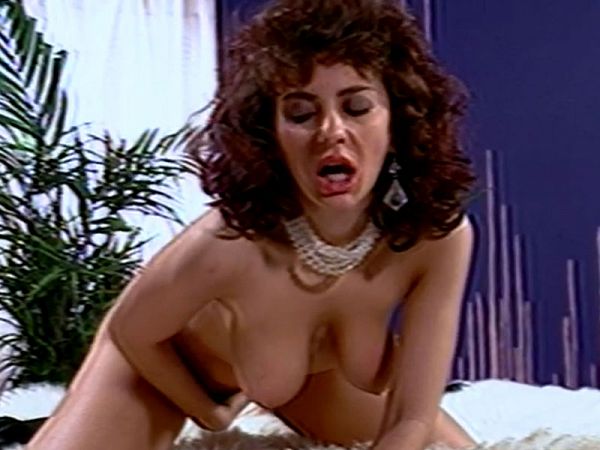 Very little was known about Hale. She was a girl of mystery but at the same time, she wasn't a girl of mystery since she bared it all on-camera, rubbed her nipples and pleasured her pussy. Hale was an English-speaking foreign exchange student studying at a university in England (the classic situation) and although she was only 22 years old, her makeup, hair and lingerie in this unedited 1993 video gave her an older appearance. She is guided by the authoritative voice of her director/cameraman.

The video opens with Hale getting into bed and speaking on her banana phone to an out-of-town boyfriend. Yes, a banana phone. Didn't most nude models of the 1990s have banana phones? After saying bye to her absent lover, Hale is horny and does what girls do when they have no man in their beds to make them happy.

The lonely girl pleasuring herself was a regular theme in masturbation videos in the 1990s. More popular today is the eye-banging girl talking directly to the camera, playing with her tits and pussy for the viewer at home and urging him to wank if they were good at jerk-off encouragement. A lot of models don't have that verbal skill set.