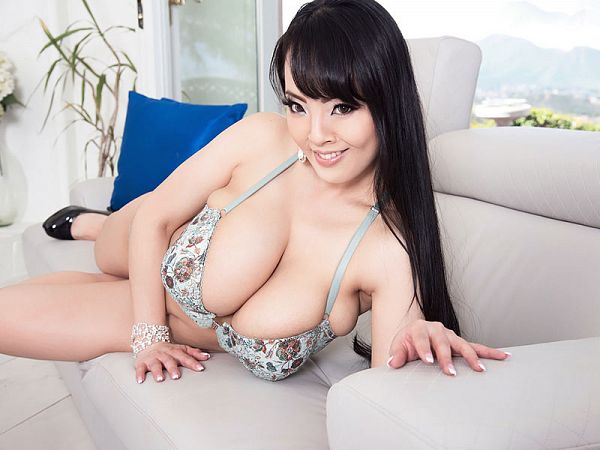 Hitomi's suitcase is packed with bras and lingerie. She can never have enough, especially as a world-famous supermodel with a one-of-a-kind rack. She's going to try some of the bras on first, then get hands-on.

Does Hitomi watch her own scenes? What does she think? Does she review them?

"Of course. I watch every one of them. I always learn from every single scene. How do I look? Do I look sexy? Are my body lines okay? Are my facial expressions sexy and wild? So, yes. Because I always want to improve myself."

What kind of compliments do people send you?

"Some people tell me I am the only one they have ever seen with my kind of looks. And some others say, 'I have never seen such a sexy body.' I imagine that people out of Japan would be surprised by me because they think an Asian girl's breasts tend to be small. I think it's a very important thing to be special, to be the only one. I am very proud of my body and my looks."