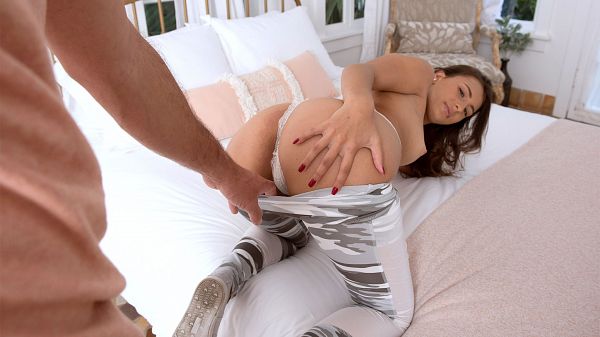 Lives: Honolulu, Hawaii; Occupation: Makeup salesgirl; Age: 19; Born: July 12; Ht: 5'5"; Wt: 130 pounds; Bras: 34B; Panties: Lacy thongs; Anal: Yes, please; BJs: Swallow; Masturbate: I'd rather have sex.

Disclaimer: Lilo is one of the prettiest newcomers in porn. She's brand-new, gorgeous and has sex appeal for fucking days. You're in for a treat.

Think of your perfect day. Maybe it involves sipping cocktails or surfing on a beautiful beach. Perhaps it involves riding a fast motorcycle. It'll definitely include a carefree fuck with a beautiful teen, right? Well, Hawaiian babe Lilo loves doing all of those things, and she'd love to do them with you.

We're rushing her XXX set to you guys because we knew you'd appreciate seeing it as soon as possible. She has a solo set running in a few weeks that's just as spectacular as this one. Stay tuned.