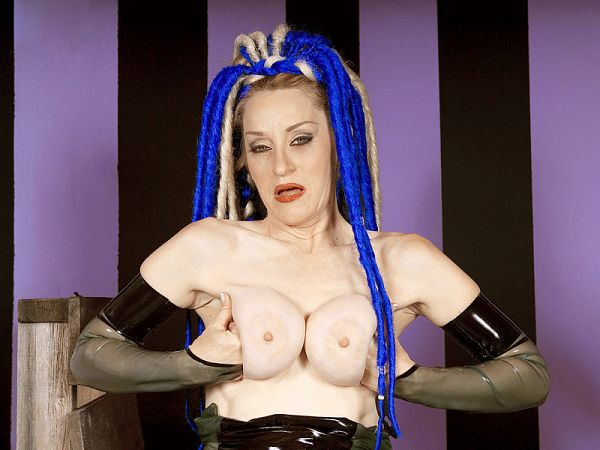 It's a big world out there, but you've never seen another 50something like Robin Pachino. Besides being mega hot with perfect tits, Robbin also likes to knit...and she also has a kinky sex dungeon in her backyard. Watch in disbelief as this fine MILF sticks a replica of a wolf's cock in her wet twat and makes the most original, orgasmic sounds we've ever heard, at least in this galaxy.

"My entire body is a pleasure center," she said. "My ex-husband says I'm a slut. I tell him he's an asshole for losing the best piece of ass he'll ever have. Eat your heart out, baby! My old job was boring. My marriage was boring. My life was boring."

It's not boring anymore.
See More of Robbin Pachino at YOURMOMSGOTBIGTITS.COM!