Cowboy up, gentlemen! There's a new sheriff in town, and her name is Arianna Sinn. She doesn't carry a gun. She carries big, natural G-cup tits and a womanly ass. If sheriffs in the Old West dressed like this, there wouldn't have been any crime. All the bad guys would've been too busy jacking and fucking to rob banks and trains.

Arianna gets the bad boys' attention with a halter top and cut-offs that slice right up her ass. She gives us plenty of views of her fleshy butt, then spreads it for your further inspection...just so you know she means business. Arianna doesn't lock up the bad guys. She creams them...by pouring a pitcher of cream all over her body. It flows down her tits, over her stomach and down to her waiting pussy.

It's showdown time at high noon. Your cock. Arianna's tits and pussy. Bang, bang!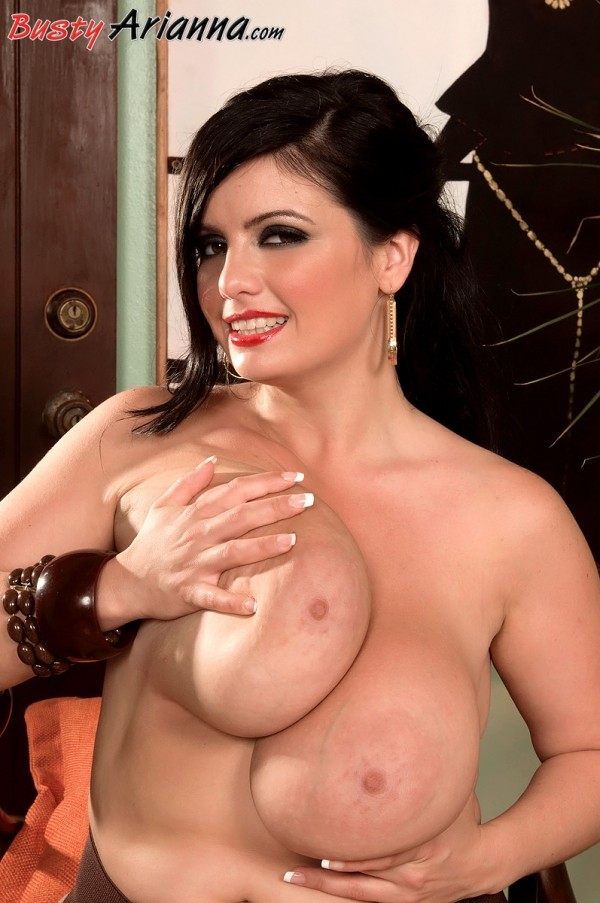 See More of Arianna Sinn at BUSTYARIANNA.COM!