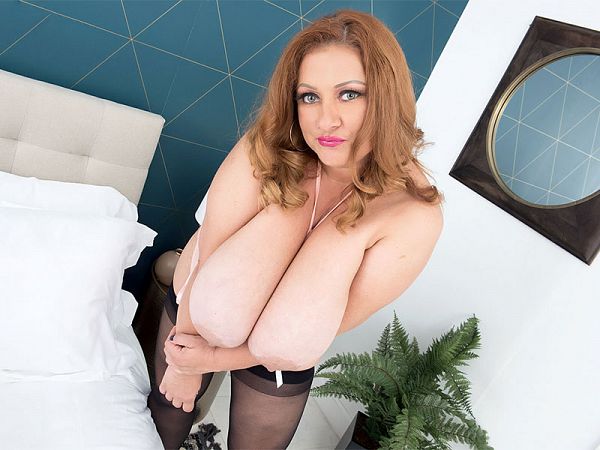 Known as Sexyjulia38 on her webcam, Julia Jones used to be a banker. She has considerable assets in her bra bank, 38 triple-G to be exact. Now Miss Jones banks on her boobs. "In bust, I trust" is her motto.

Julia was married for twenty years. She's now divorced. Let us not ponder why a man would even think of unlocking his lips from her nipples. Along the way, Julia earned two Masters degrees. She felt that there was a better way for her than working in a bank so she got into the world of webcamming, playing with her huge tits while her nipple-loving viewers make considerable deposits in her honor. The majority of Julia's followers are happy enough to see her play with her massive mams.

Julia was told about XL Girls and thought we'd be a good place to invest her breasts and expand her horizons. Plus she thought it was a nice, exciting experience to get out of the house and model for an actual photographer and his team.
See More of Julia Jones at XLGIRLS.COM!