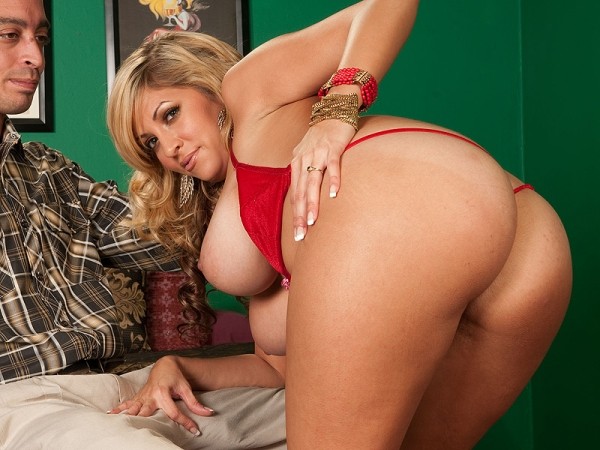 Busty Latinas. They'll suck your shorts right off your ass, amigo. Mark these words, SCORE dudes. The east coast Latina big-tit sex stars include Kitana Flores, Alessandra Miller and Angelina Castro. Daylene Rio has the west coast covered.

Busty Latinas are always ready and gagging for the cock. They love men and sex, as nasty and over-the-top as possible. They need to fuck like they need to eat and breathe. Kitana reveals her perfect body in a tiny two-piece and stripper heels.

Kitana's fuck date is on her like syrup on pancakes. He dives for the blonde's perky nipples to get her revved then licks her pink pussy and cunt lips, her wet hole dripping with girl juices. Kitana says dirty, raunchy things in Spanish and makes a lot of noise. She likes being tongue-fucked. Grabbing the dude's cock, she fills her mouth hungrily, stuffing it down her throat. She's gonna get that cum out.
See More of Kitana Flores at SCOREVIDEOS.COM!