Korina Kova is a one-woman army, an erotic Amazon of epic proportions. She has more toys than Mrs. Santa's workshop, the more exotic and kinky, the better. For this video and photo shoot, the green-eyed busty brunette beauty brought her male fuck doll, a torso with a dildo-dick that she rides, deep-throats and tit-fucks.

"Masturbation is so much fun for me," Korina said. "Letting yourself get into all of these different fantasies. My favorite thing is little vibrating toys on my clit. I love to edge. I wait for the point where I just can't take anymore and then I'll just back off to make the experience last as long as possible.

"I like so many things about modeling. I like seeing my growth in front of the camera. It's opened me up to a lot of things I wouldn't have tried, made me more of an open person, it's definitely made me grow as a person. I've met new people I wouldn't have met. I'm happy to show it all to you."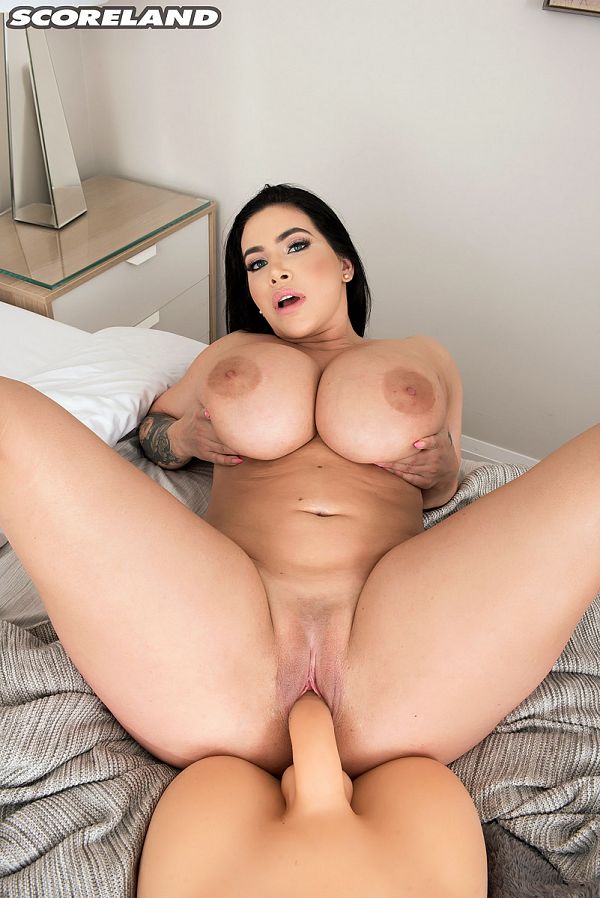 See More of Korina Kova at SCORELAND.COM!