Sex on the first date is not automatically ruled out by Lara Jones. It's not a "yes" or "no" thing with Lara. "It is all about what I feel in that moment," Lara said. "It could be yes or it could be no. I would never say, 'I will never have sex with a man on the first date' or 'I always have sex on the first date.' It is about how we make a connection and how much we like each other. If we do, then maybe. But not definitely. A guy should not think that he will get sex the first time we go out.

"I like teasing and playing and taking it slow. We start to play, and then we go from there. If there is a connection and chemistry, then maybe. Then once we commit, I like doggie style best. And I like to give blow jobs. Of course, men like to fuck my tits, and I like that, too. It is part of the fun of having big breasts for both of us.

"I am a bit of an exhibitionist. I like to show off. I've had sex in public many times, and I like it. Once on the balcony in the middle of the day. It was nice! It made me feel so wild, so exciting! It is something I want to do again and again. The kind of sex that makes me think I should not be doing this. Some men are a little afraid of that. I am not."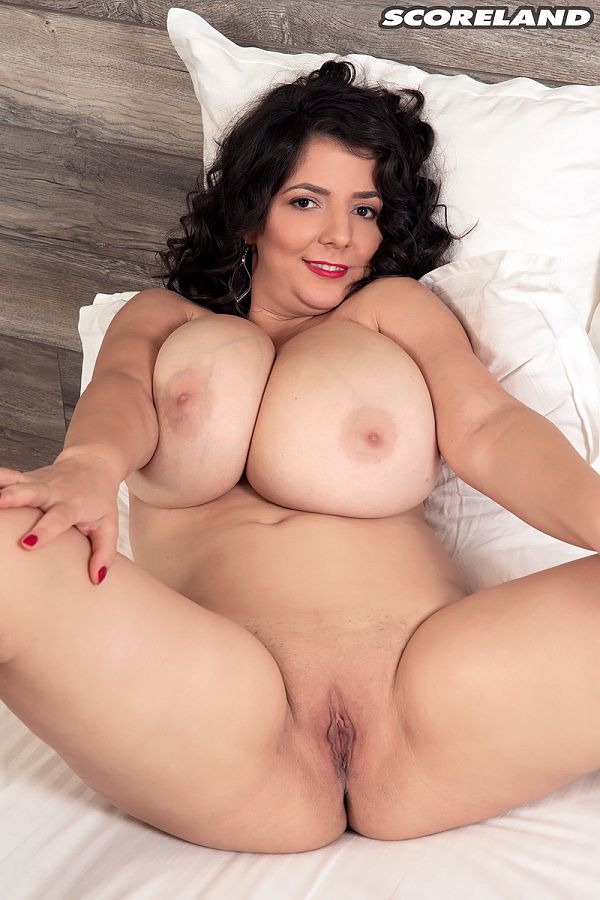 See More of Lara Jones at SCORELAND.COM!