Lisa Miller: Oiled Breasts & Sexy Walking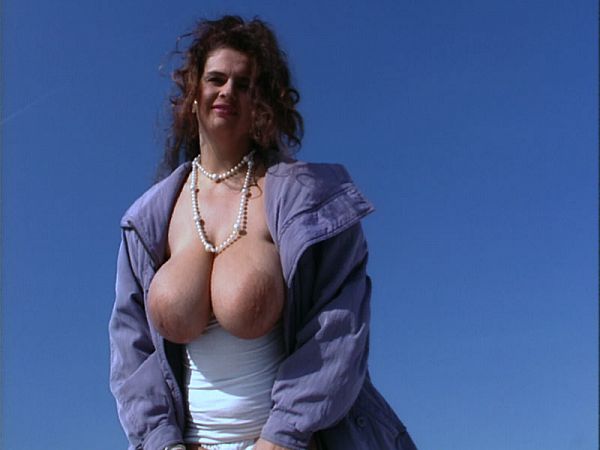 Lisa Miller, the bra-busting German star from Bonn masturbates and oils up in this raw scene from the original tape, followed by footage of her walking around the building and on the roof. She wears a low-cut mini-dress and high heels.

Like the scene of Lorna Morgan strolling to town in On Location Portugal, this video of Lisa walking seems to have been the best-remembered, judging by the letters received. Here we have Lisa oiling her great big tits and erotically masturbating in bed, and the simple act of walking fully dressed struck the bigger note with viewers and some bloggers.

Going back to that masturbation at the beginning of the video, Lisa was very natural and sensuous as she worked herself up to an orgasm. Her tongue lolls out of her mouth and her eyes are closed. An abrupt facial expression at the end shows that she came. Masturbating at the command of a man just a few feet away was a new experience for Lisa and maybe it added to her excitement.