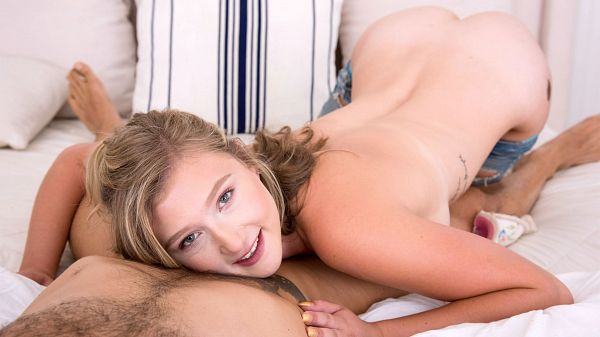 Occupation: Horseback riding instructor; Age: 18; Born: January 12; Ht: 5'9"; Wt: 140 pounds; Bras: 32C; Panties: Thongs; Anal: I can't get enough; BJs: Swallow; Masturbate: A lot lately.

We have a stable of studs, and they practically came to blows deciding which one was going to get to fuck April. The guy who won described April as, "A dream come true. She's a tight little piece who was open for anything." That's high praise coming from a guy whose job is to fuck hot teens. "Guys are always nice to me after I let them fuck my ass," April responded.

"I discovered my love for anal before I even had sex," April told us during a brief interview. "When I first started masturbating, I always fingered my asshole while I rubbed my clit. I thought all girls did that. It was only until I was chatting with some friends in school that I found out some girls hate anal play. My friends were, like, disgusted that I had anal with my boyfriend at the time just as often as we had vaginal sex. But then again, I had an orgasm every time I fucked, which isn't something they could say.

"I love facials, but I would rather get a creampie. My biggest fantasy is to have a gangbang where every guy cums in me. The feeling of having a cock spurt its load into my holes is hot, tantalizing and absolutely orgasmic."