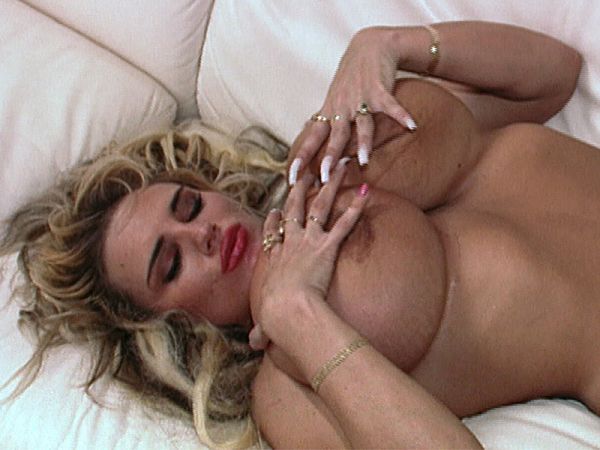 In part two of M.O.R. Than A Woman, Lisa Lipps shows that she is more than a M.O.R. machine. A lot more.

Michael's been using the jack off device every day since he and Lisa got it, but when she brings her killer body home after work (dressed in a halter top, cut-off denim shorts and heels), Michael can't wait to get his cock and tongue in a real pussy. And not just any pussy, but the famous pussy of Lisa Lipps. The machine is forgotten as Lisa and Michael get hot and heavy in the living room.

One of the biggest and best-known big-boob stars of the 1990s, Lisa changed direction completely in recent years, leaving the adult entertainment world behind. She now has a company called Mystic Source in New York and Florida and is involved in metaphysics and life-consulting as a Doctor of Divinity.