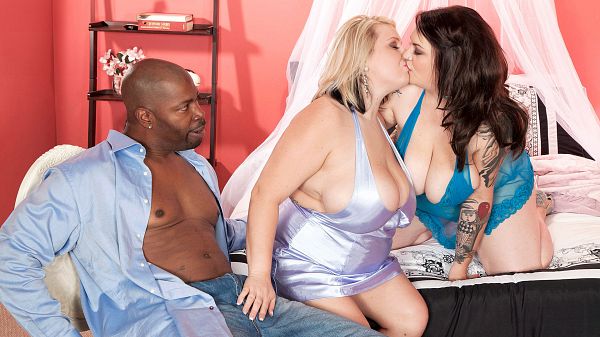 Marilyn Mayson and Molly Howard serenade Mr. Lucas in The Black-Up Plan with their two-on-one show, and he in turn will conduct with his beef-baton.

To open up the proceedings and provide the pre-bed briefing, a TSG editor video-chatted with Molly and Marilyn for a few minutes before this super-heated threesome. The girls are stoked, anxious and eager to get it on, but not nervous. They talk about blow jobs first. "I like a lot of variety," says Marilyn. "I like to deep throat."

Molly says that she has a really small mouth and likes to use her hand also to jack off her partner. When Molly first learned about Marilyn, she was eager to connect. There was chemistry when they finally met. They love each other's huge tits and hot bodies and they looked forward to getting you off while they got off on themselves and a hard dick.