Marino & Michelle: England Hosts Germany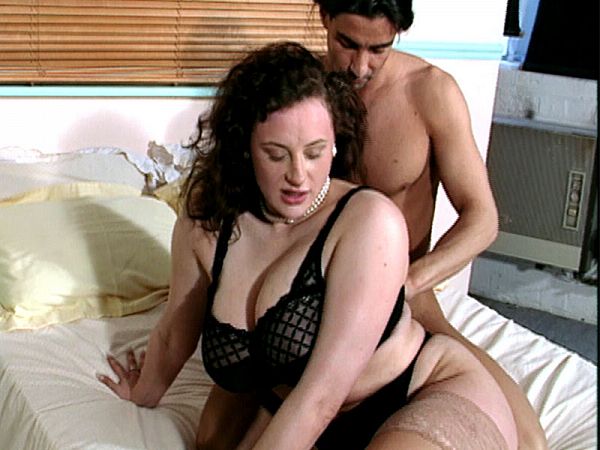 German Voluptuous covergirl Michelle paired off with the ubiquitous British porn performer "Super Mario" Marino in Michelle's only hardcore boy-girl scene. This is the unedited footage with the director's instructions left intact on the audio.

The sex doesn't have the mechanical steps of most porn, from blow job to fucking positions. It had a natural awkwardness despite an experienced porn guy and a director. In one close-up that's too short, Michelle tries to get all of Marino's balls in her mouth before they move on to another position. Marino (and the director) could have spent more time on Michelle's big, heavy tits but that's water under London Bridge 20 years later.

We didn't get to know Michelle well. The language difference didn't help. Marino seemed especially taken with Michelle's curvy, soft body and her submissive personality. There's a lovey-dovey interaction going on.

"Sometimes I meet a guy and he instantly begins flirting with me and wants to take me to dinner," Michelle said about her life in her native Germany. She had an effect on men with her spectacular physical endowments, and she probably still does.